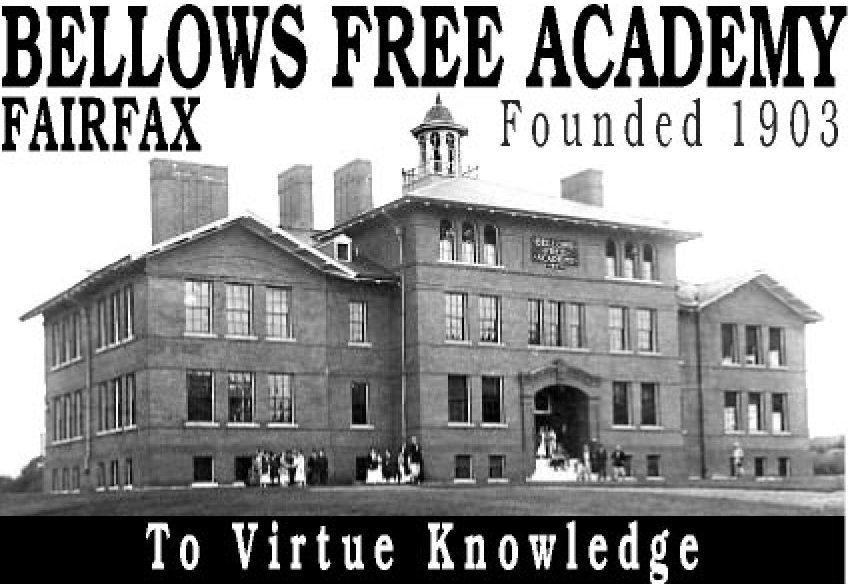 Pat & Chris on Family Sailboat, "Breezy," in Maine

Chris, Nancy, Mason, Brandon, Tony & Pat after a day of sailing in Maine
PAT NILSSON


Some of you may remember "The Romper Room School - 1965-68" and "Miss Pat"
Pat (Mrs. Nilsson) began her teaching career at Bellows Free Academy in1973. She remained here until 1978, returned in 1981 and has remained here ever since.
Mrs. Nilsson is currently teaching 6th grade Language Arts in the Middle School. Prior to that, she taught 4th grade in General Elementary along with Physical Education and Health, K-6 plus a few upper class classes.
Her educational background includes a Master's of Arts (plus numerous other credits). Endorsements: Middle School (Language, Social Studies, Science & Physical Education), General Elementary K-6, Physical Education and Health K-12.
Mrs. Nilsson is a widow and lives in Underhill, Vermont
She decided to become a teacher when she was in Mr. Morgan's 6th grade class in Catonsville, Maryland, since it was so much fun with lots of activities and hands-on learning opportunities. Her inspiration comes from numerous teachers, her 6th grade teacher, all her physical education teachers & coaches, high school biology and social studies teachers.
Her ongoing inspiration has been working each day with dedicated people who genuinely care about children and the future of the world. Her teammate for decades, Al Daniels, continues to amaze her as he never gives up on children. He believes in empowering children! Her other teammate, Diane Bushey, keeps her grounded by seeing and expecting the best in people.
In regards to principles, Pat tries to remember that just one word, one sentence, or one statement can change a life forever, with the hope that they do no harm. Pat truly feels. One statement that people make that really upsets Pat is:
"Those that can't - teach"
She prefers the quote:
"Those that can - teach, those that can't, do something far less significant!"
In regards to recreation, Mrs. Nilsson loves to read, walk, travel and watch her two beautiful grandsons, Brandon James and Mason Christopher play.
Her favorite student projects over the years have been teaming up with students, faculty members and members of the community in the following:
One Room School House Days - Mary Herrick

Vermont Bi-Centennial Celebration (Governor Kunin attended) Al Daniels, Mary Herrick & Susan Parker
Replanting Liberty Elm Trees - Jeff Gilbert, Eagle Scout, Bruce McRae and countless community members
Bluebirds Across Vermont (honored by Senator Stafford) Lisa Griswold, Mary Herrick and Bruce Patterson
Tree Planting With Sam Hudson - Sam Hudson and Patty Perrault
A River Runs Through It - Middle School Faculty and children
Historical Video Projects - Fairfax On The Banks Of The Lamoille with Al Daniels and Deb Walford and Two Family Farms (Michael Sacca-artist in residence)
| | |
| --- | --- |
| | At left, Pat Nilsson, Al Daniels and Diane Bushey, Pat's team mates for the Hiram Bellows Celebration in 1997-98 |
Hiram Bellows Celebration - (Governor Dean attended) with Al Daniels, Diane Bushey, Pamela Gude, Sterling Weed, Bruce McRae, Susan Parker, Sue Hogan and The Elementary Faculty
Pat could go on, but emphasized the fact that
"I think everything is FUN!!!"
In regards to changes she has made in teaching, she feels that some changes merely involve "renaming" best practices. She also has noticed that students are now more involved in their learning, while Educators are more aware of unique differences of students. They pay closer attention to various learning styles. One of the things she is the most pleased in is the emphasis now being placed on the writing process.
When asked what changes she had seen over the past 30 years she stated:
"This question brings a smile. I clearly visualize my first faculty meeting at BFA in 1973.....the entire faculty could fit in Chuck Machia's science room. The desks were still screwed to the floor....in rows. This was the year the new addition, including the gym were added to the 1941 building. It was also the year the tornado tore the new roof off the gym!"
Memories which touch me deeply to this day...are ones that haven't changed........great children.
JV BASKETBALL - 1975

Standing: S. Codding, S. Collins, S. Seymour, L. Berardinelli, K. Medor, M. Woodward, S. Ratte, M. Meunier, T. Ferguson, J. Merchant, M. Medor, Coach Mrs. Nilsson. Kneeling: L. Meunier, C. Maloney
VARSITY - 1975

TOP: L. Webb, P. Mitchell, V. Mitchell, H. Parker, N. Woodward, Coach: Mrs. Nilsson. BOTTOM: P. Fisher*, M. Codding, L. Collins, H. Keefe, P. Boutin, M. Paquette, L. Yandow, T. Ferguson, L. Rainville*, D. Rainville*.
Managers*
VARSITY FIELD HOCKEY

Standing: Manager S. Irish, M. Dudley, T. Ferguson, M. Codding, V. Mitchell, D. Keefe, K. Kuhn, L. Codding, S. Koch, Coach Nilsson. Kneeling: D. Rogers, S. Webb, T. Ainsworth.

Standing: S. Codding, S. Collins, S. Seymour, L. Berardinelli, K. Medor, M. Woodward, S. Ratte, M. Meunier, T. Ferguson, J. Merchant, M. Medor, Coach: Mrs. Nilsson. Kneeling: L. Meunier, C. Maloney. (1975)
Henry A. Raymond
vtgrandpa@yahoo.com
June 14, 2003